Products
PP Geogrid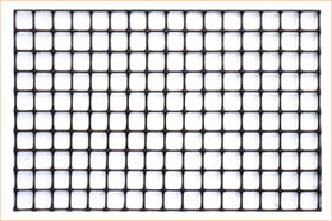 PP Biaxial geogrids are made of macromolecule polymer by the process of being stretched out, formed into lamella, punched regularly and then longitudinal and transverse elongated, which have much higher longitudinal and transverse tensile strength, especially in its prophase. These structure can provide soil a perfect and efficient standing and diffusing chain system a chain moduli, which be used broadly to enable the permanent bearing capacity of roadbed.
Applications
Biaxial geogrids can be used to enhancement of permanent bearable toft including roads and railways embankment, slopes, tunnel, airfields, parks, docks and ground which cargo lays on。
If you require Technical Data Sheet (TDS), pls contact us by Email/Fax/Phone.